Movetro unveils a new visual identity following a rebranding project that saw the complete overhaul of the image of the brand that has led the sector dedicated to the storage and handling of flat glass sheets for over 15 years.
È in questo palcoscenico che avviene il contatto tra il cliente e le macchine, come racconta Fabio Benocci, responsabile degli showroom Intermac a Pesaro.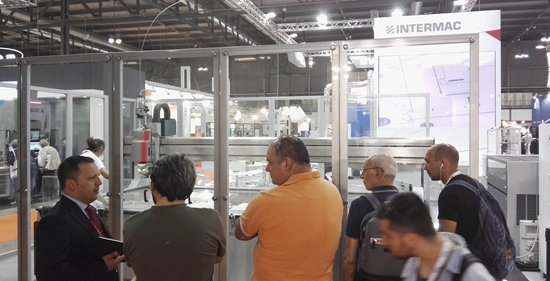 Intermac at Lamiera, where innovation takes shape. Intermac's solutions for the metal transformation industry are on show at Lamiera, 15-18 May.